Tamworth Historical Society Inc
Keeping Tamworth's History Alive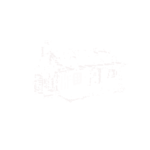 Our Society is celebrating its 65th Anniversary this year.  Established in 1957 as the Peel Valley Historical Society, our mandate is the preservation of our city and region's history. When you visit Calala Cottage Museum you will discover a home designed and built by Philip Gidley King in 1875. King became Tamworth's first Mayor in 1876 and used Calala as his townhouse, for meetings and welcoming important visitors to the district.
The cottage is furnished mainly with items from the late Victorian era, with bequests from Tamworth families including King and Cohen.  The Society has collected and preserved many items which are on display in Calala as well as in other buildings in the Museum complex.
Calala Cottage Museum is owned by Tamworth Regional Council, however our nationally significant collection is maintained by our volunteer organisation with the generous support of local service groups. We would welcome more members anytime who can assist us in preserving our extensive collection for the future.