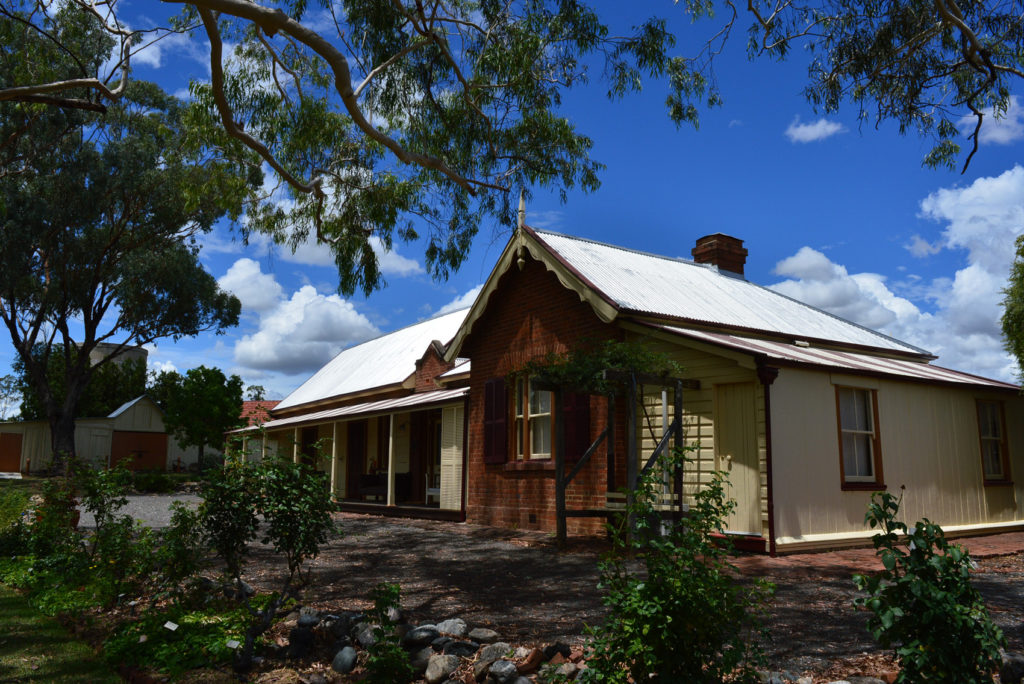 The Museum is a collection of buildings housing Tamworth Historical Society's vast collection of objects, photographs, agricultural equipment and ephemera which tell the story of Tamworth.  On site are two original buildings, the town house of the first Mayor of Tamworth, Philip Gidley King, an original shepherd's hut, and a number of buildings which have been moved onsite from the local area. 
Neil & Fiona
Amazing. Thanks to John for showing us around.
Lloyd
Good to see old Tamworth again.
Louise & Mark
Wonderful display and tour. We loved it.  Very interesting.
Jeremy & Tara
What a wonderful place to come visit & see all of this wonderfully presented stuff.
Paul & Erica
Very thorough walk through history – learned a lot. Thank you.
Margaret & Ken
Fabulous conducted tour by Peter.